Weatherproof Saffiano Leather Essentials Holder / Plus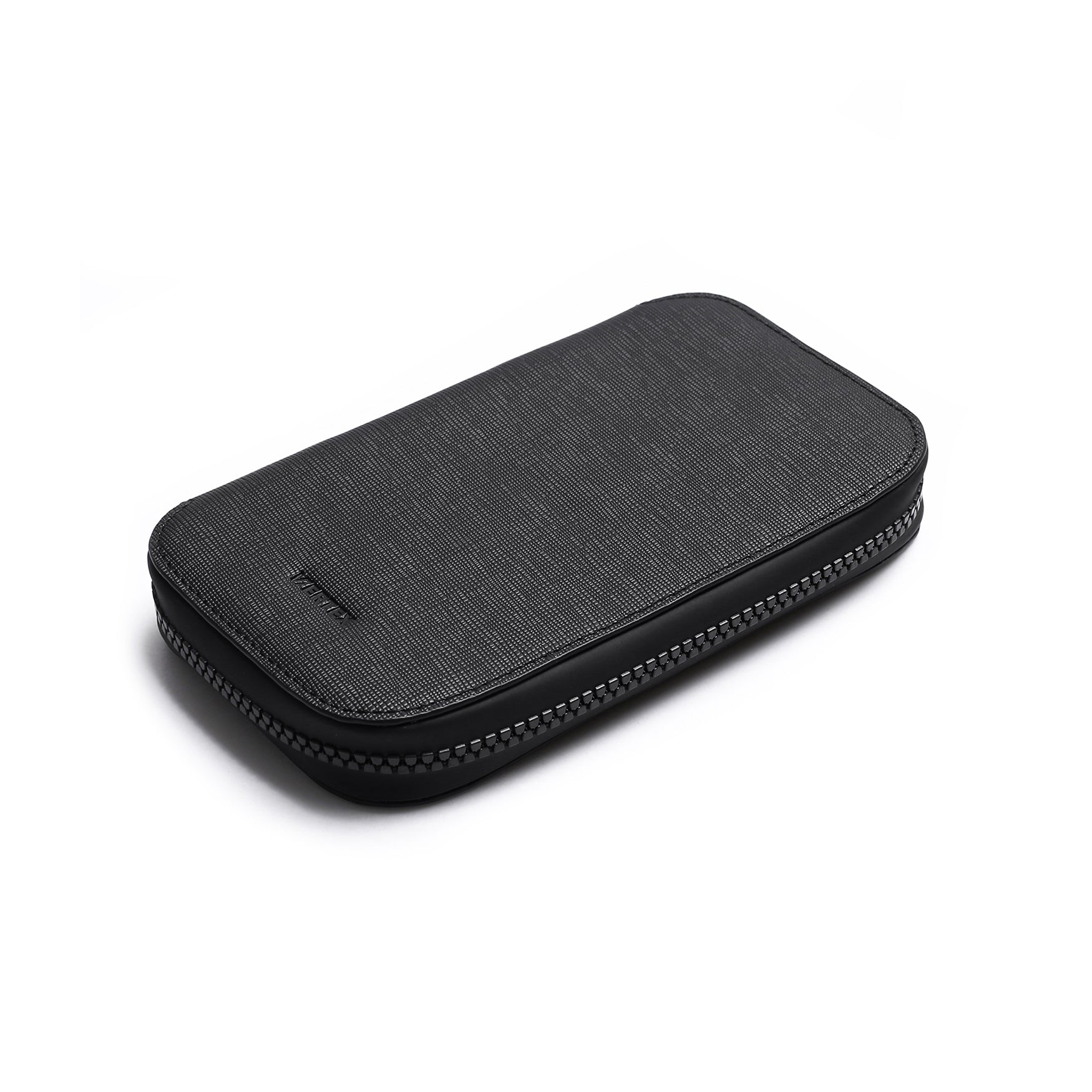 A CLASSIC AND ELEGANT HOLDER DESIGNED FOR KEEPING YOUR VALUES SAFE IN ALL CONDITIONS
The holder is made from a water-resistant & scratch-resistant Saffiano leather with AquaGuard® water repellent zip to keep your phone, cash and cards safe in all weather.
Sizes
Plus - fits iPhone XS Max, iPhone 8 Plus, iPhone 7 Plus or smaller
Features
Water-resistant & scratch-resistant Saffiano leather
AquaGuard® water repellent zip
Two pockets for small values
Soft lining
Embossed logo
180mm x 99mm (Plus)
Saffiano Leather
Saffiano leather was first made in one of Italy's most famous tanneries. The name Saffiano comes from the cross-hatched structure that was pressed into the wax that coated the leather. The protective wax finish renders the leather resistant to stains, scratches and water while maintaining an elegant appearance. Apart from the enhanced durability, the coating gives the leather its unmistakable subtle sheen and allows for the creation of a great variety of colours.
Fabric
Care 
Saffiano leather is easy to care for in most cases. Simply dampen a clean microfiber cloth with warm water. Gently wipe down the leather to remove any dirt. Leave the holder to dry naturally.
Vertex Service