Women's Team Bundle / Black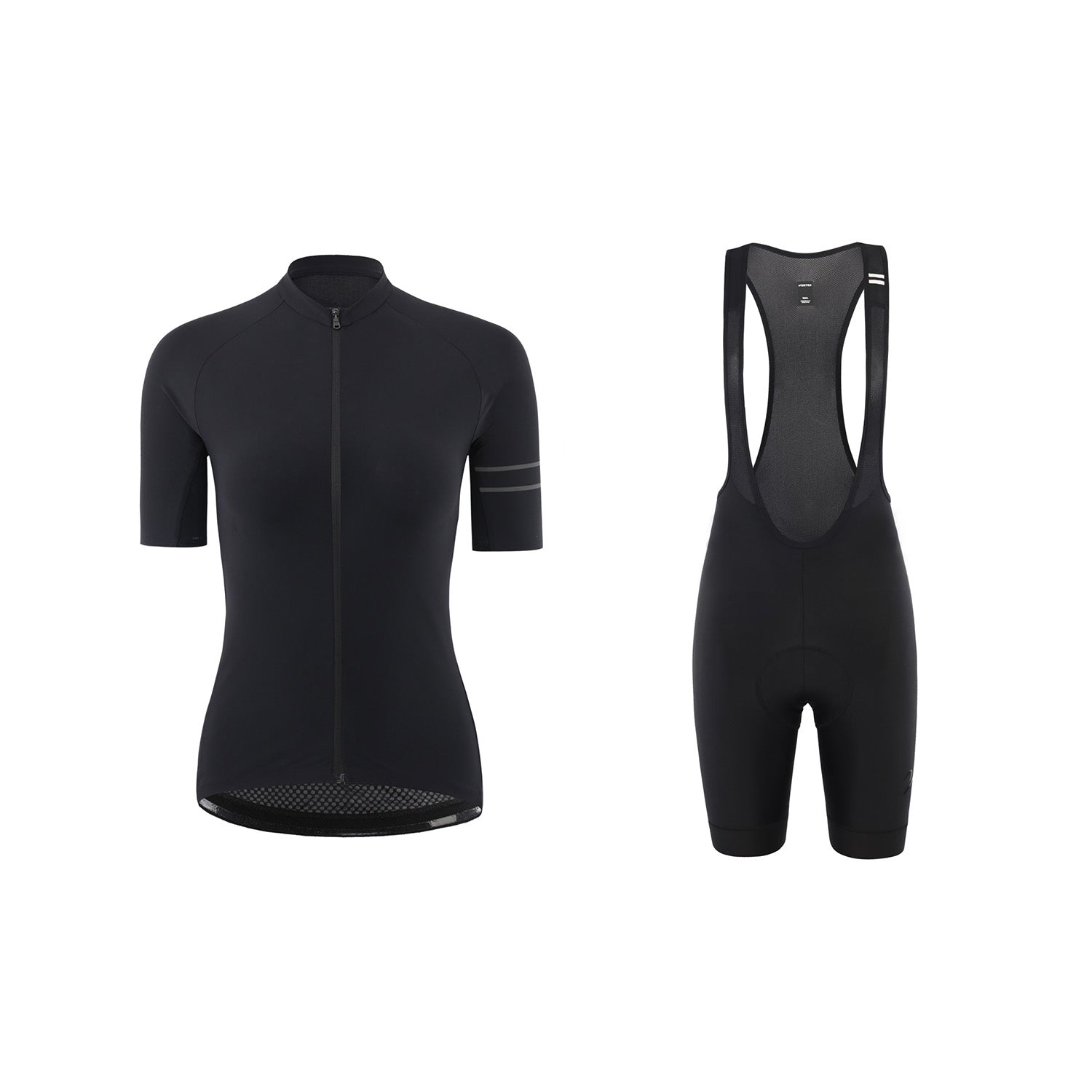 SAVE 20% WHEN YOU BUY A BUNDLE
A PERFORMANCE JERSEY WITH THE LATEST TECHNOLOGY
A streamlined race jersey built for top performance and a perfect fit. The Vertex Team Jersey is made from highly innovative fabric to provide an optimum combination of maximum wicking capabilities, temperature control, and ultimate comfort. With a 2018 upgrade, the jersey has been equipped with a pioneering zip which slider will never dangle, and the puller automatically lays back to flat position when your hands are off. The latest reflective material is adapted to Vertex's two-stripe signature, perforated zip guard and the new feature on the back to increase visibility in low-light environments.
PERFORMANCE BIB SHORTS MADE FOR ULTRA COMFORT AND MAXIMUM FREEDOM OF MOVEMENT
If less is more, then the best shorts are those you don't even feel. When developing our Vertex Team Bib Shorts, we put a tremendous amount of effort into the structure and material to make our ideas into a reality. We strive to reduce the number of panels to provide an ultimately comfortable experience, without compromising fit.
The shorts are specifically designed and made from one piece of Lycra-based fabric with excellent compression and durability that let riders move more naturally and freely. The award-winning Cytech pad stays comfortable more than 7 hours in the saddle. 
Vertex Service