Team Socks / Reflective + Glow In The Dark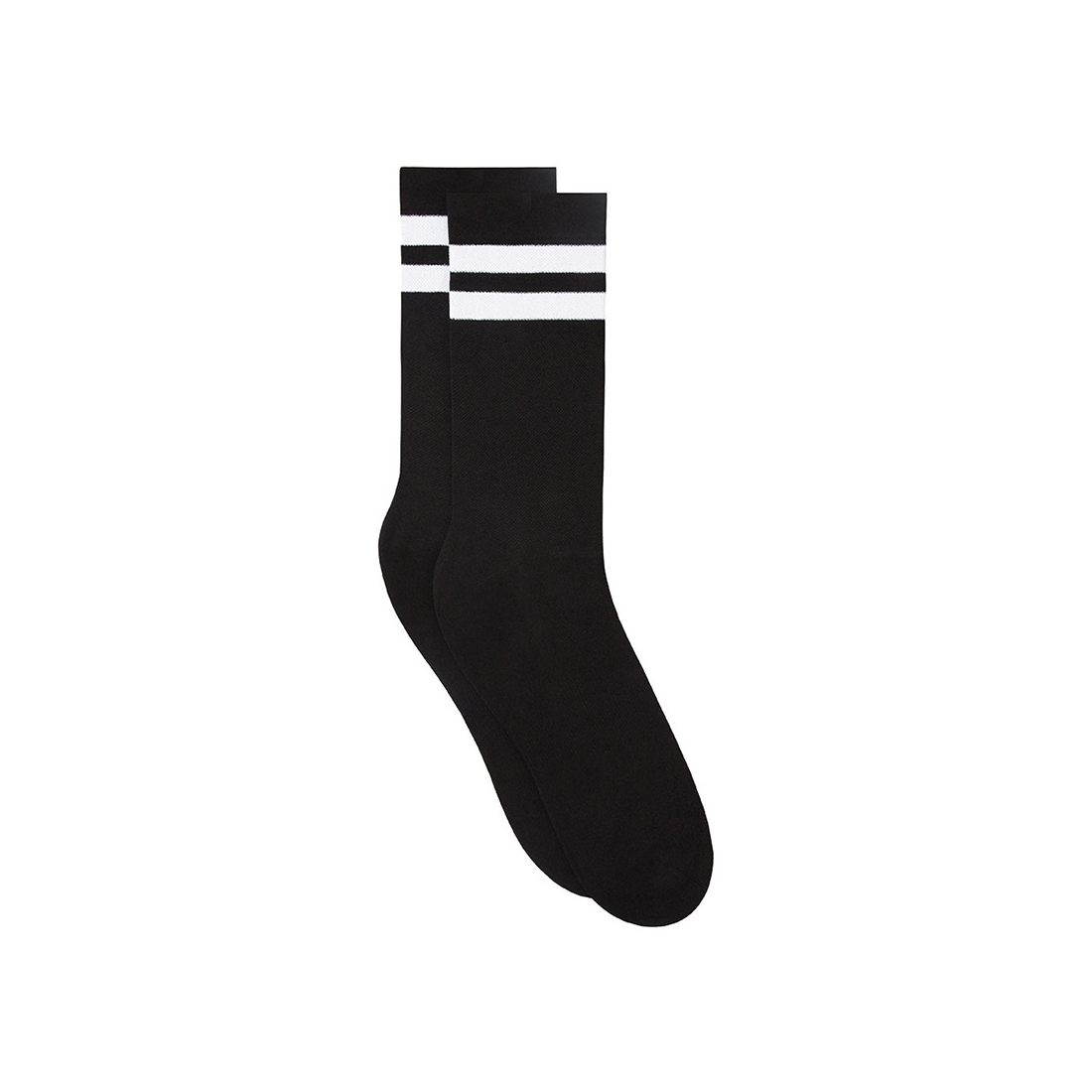 Luxurious performance socks designed for professional racing and daily training.
The Vertex Reflective Team Socks are constructed with the most innovative reflective yarn and three other technical yarns for the optimum combination of high visibility, maximum wicking capabilities, excellent odor control, and ultimate comfort. Open mesh at the top of the foot is featured for added breathability.
"State of the art socks. Featuring incredible fit and feel due to high-quality materials that keep the feet dry even in the most demanding weather conditions. These socks feel tailor-made. Since the moment you open them from the incredibly classy packaging and you try them on for the first time until many washing cycles later they still feel amazing and keep the shape without stretching or losing elasticity. I used them over the dustiest roads for really long rides and I'm extremely satisfied with their performance." - Luís de Sousa, 5000km India Tour Achiever.
"Best socks on Earth!" - Wade Wallace on CyclingTips 
Features
Innovative reflective yarn
Highly technical luminescent fibres which can glow in the dark for up to 4-6 hours* after charging 1 minute in the sun or at least 30 minutes for indoor lighting
High-wicking material 
High-stretch material
Highly breathable mesh at top
Excellent arch support
Quick-drying, lightweight TACTEL® fibre 
Permanent antimicrobial effect & odor control Meryl® Skinlife fibre
Seamless toe link
6" cuff
 *The glow will gradually diminish after the brightest luminosity in the first 10 minutes and last for 4-6 hours until all the energy stored is released)  
About TACTEL® fibre

TACTEL® fibre is at least twice as soft and 20 percent lighter than most other fibres. It also dries eight times faster than cotton. In addition to being soft and lightweight, TACTEL® fibre is strong. The inherent strength of TACTEL® fibre enables the production of fabrics that are three times as strong as those made with natural fibres.
About Meryl® Skinlife fibre
Meryl® Skinlife, with its inherent silver microparticles, belongs to the most advanced mix of intelligent polyamide yarns. It also has permanent antimicrobial properties to reduce unpleasant odors in your garments.
Fabrics
45% Tactel
24% Meryl Skinlife
24% Nylon
7% Lycra
Care Instruction
Machine wash cool: 30°
Do not tumble dry
Do not dry clean
Do not iron
Do not bleach
Wash with similar colours
Learn More
Sizing Guide
Vertex Service